Remodeling Contractor Gladstone
Gladstone Luxury Home Remodels
Oregon Builders has been renovating and remodeling homes in Oregon for nearly 30 years. We have the skills to improve and update your mid-century, Victorian, modern, or contemporary-style home.
Whether you are looking to update your decades-old kitchen or transform your standard bathroom into a luxurious spa-like retreat, Oregon Builders can turn your vision into a reality.
Looking for more information or talk to a real person?
Fill out this form for a free estimate now or give us call at
Kitchen Remodeling Contractor
Oregon Builders has the expertise to create the kitchen of your dreams; designing a kitchen that has the aesthetics you desire along with full functionality is what we do best.
Are you looking for modern upgrades? Double sinks, dual ovens, quartz or marble countertops, and touchless faucets are just a few of the enhancements Oregon Builders can provide.
Whether you want to create intimate dinners or host a lavish dinner party, we will make sure to design a kitchen tailored to your specific tastes and needs.
Thinking about changing your kitchen's look? Along with technological upgrades, we can recreate your kitchen with a top-to-bottom style that suits you.
From high-end wood flooring to mahogany cabinets and accents, Oregon Builders will create an inviting and contemporary atmosphere. If an industrial look and feel is more your style, stained concrete countertops and stainless steel backsplashes will give you the smooth and polished look you desire.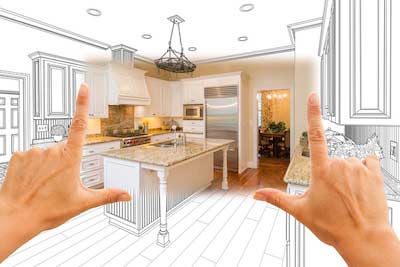 Bathroom Remodeling Contractor
Are your bathrooms starting to look old and dated? Are you tired of that old tilework and boring fixtures? When its time for an update, you can count on Oregon Builders to design a bathroom overhaul that will completely transform this space and wow you.
While an attractive guest bathroom is a priority for homeowners who enjoy entertaining, a luxurious master bathroom can give you the relaxing spa-like experience you crave at the end of a long day. As space allows, we can accommodate nearly every desire, whether you want a jetted soaking tub, double vanities, a shower with multiple shower heads, walk-in closets, or even heated floors.
The variety of finishes available in a master bath means we can custom create the look and feel that you desire. From lighting fixtures to countertops to skylights, Oregon Builders will work with you to fine-tune even the smallest design details.
Oregon Builders will create kitchens and bathrooms that will enhance your enjoyment of your home. Additionally, we can use the most current technology to make it energy efficient as well. Contact Oregon Builders today to find out how we can turn your kitchen and bathroom dreams into a reality.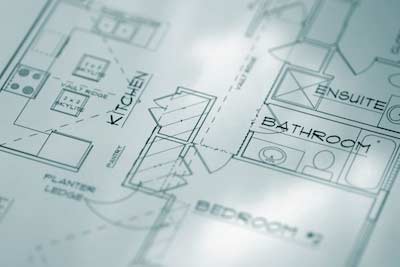 Oregon Builders & Restoration
19695 S Leland Rd Oregon City, OR 97045