Auxiliary Dwelling Units (ADUs) Construction
Accessory or Auxiliary Dwelling Units (ADU) are becoming very popular in the Portland, OR area. With the ability to add more room for extended family, provide an aging-in-place option, or earn extra income as a stand alone rental property, ADUs can come in all shapes and sizes.
Depending on city or county residential codes, a basement or attic can become an ADU with proper modifications. An ADU can also be a new addition to an existing house or a detached structured located elsewhere on the property. Essentially, these are standalone areas that can have as much – or as little – access to the main home as desired.
This means each ADU should have it's own entrance and contain a living, sleeping, kitchen and bathroom areas. ADUs can still have all the creature comforts of home – just on a smaller scale.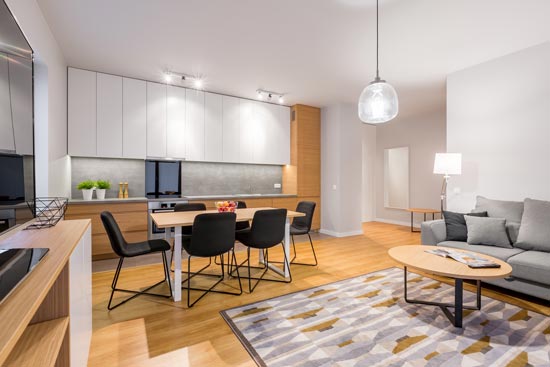 Wondering if an ADU is right for you?
Here are some things that Oregon Builders & Restoration will investigate for you before the first shovel of dirt is turned:
Are they allowed in your neighborhood?
Will it be inside/attached/free-standing?
What is the size of the ADU?
Is your property large enough to support an ADU?
Is your property properly zoned for an income property?
What are the property setbacks and will that leave enough room for an ADU?
Once the codes and requirements are met and the permits secured, Oregon Builders & Restoration can begin construction on the ADU.
Many types of questions regarding plumbing and electrical hookups can be answered by our experienced contractors. Oregon Builders & Restoration has been in the business for 30 years and we can answer these and other questions you may have.
Interested in adding square footage to your home? Contact Oregon Builders & Restoration to find out your options.
Kitchen Remodeling Services in the greater Portland OR area
Oregon Builders & Restoration
19695 S Leland Rd Oregon City, OR 97045