Remodeling Contractor West Linn
West Linn Luxury Home Remodels
Oregon Builders has been remodeling and renovating homes in West Linn and surrounding Oregon communities for nearly 30 years. Whether your home is mid-century, Victorian, modern, or contemporary-style, our design experts and builders can make your renovation vision a reality.
If you have an outdated kitchen with worn out appliances or an uninspired bathroom, the team at Oregon Builders can help you turn these key areas into modern havens.
Looking for more information or talk to a real person?
Fill out this form for a free estimate now or give us call at
Kitchen Remodeling Contractor
Oregon Builders can design a new kitchen you have always dreamed about. We make sure to incorporate all the aesthetics you desire along with full functionality to give you the complete package in a kitchen remodel.
Thinking about a new kitchen with modern upgrades? Double sinks, travertine or marble countertops, dual ovens, and motion-sensor faucets are just a few of the features Oregon Builders can add into your design.
Whether you're creating an intimate dinner for two, cooking for a family of four or hosting a large dinner party, Oregon Builders will design a kitchen tailored to your needs.
Do you have a particular style in mind? Along with technological upgrades, we can design your kitchen in a theme that suits your tastes.
With high-end wood flooring and mahogany cabinets and accents, Oregon Builders will create an inviting and contemporary atmosphere. If an industrial look is what you want, stained concrete countertops and stainless steel backsplashes will give you the sleek and polished look you desire.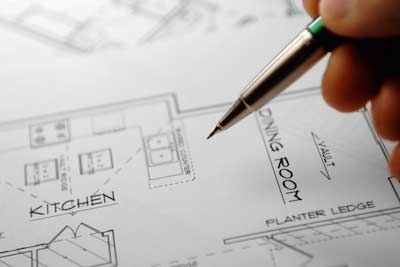 Bathroom Remodeling Contractor
Is your old and dated bathroom begging for a makeover? Are you tired of those old tiles, flooring, and fixtures? You can count on Oregon Builders to come up with a state-of-the-art bathroom remodel design that will completely transform your boring bathroom into a luxurious retreat.
An updated guest bathroom will provide a great experience for your house guests, and a high-end renovation of your master bathroom can provide you with the luxury and comfort you crave at the end of a long day. Our experienced team can accommodate nearly every desire, whether you want a jetted soaking tub, a shower with multiple shower heads, double vanities, walk-in closets, or even heated floors.
The nearly endless options of bathroom finishes means we can design your bathroom with your specifications in mind, even down to the smallest detail. From lighting fixtures to countertops to skylights, Oregon Builders will work with you to create a completely updated and transformed space to suit your style.
Oregon Builders designs and builds kitchens and bathrooms that are not only beautiful and functional, but energy-efficient as well. Contact Oregon Builders to find out how we can restore and renovate your bathroom or kitchen today.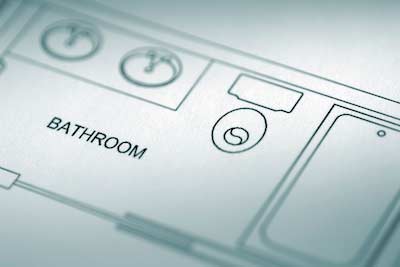 Oregon Builders & Restoration
19695 S Leland Rd Oregon City, OR 97045