Remodeling your kitchen flooring can be an exciting and rewarding project, but it can also be a daunting task. If you're looking to update your kitchen flooring, you've come to the right place. At Oregon Builders and Restoration, we offer a wide variety of kitchen flooring options to fit any budget, style and need. Living in the Northwest, specifically the Portland Metro area, we have unique conditions that require flooring in your kitchen to work well with the wet weather conditions.
Some of the most popular floorings we install include:
Tile
Wood
Laminate
Heated floors
Luxury vinyl plank
Luxury vinyl tile
From hardwood to tile, and laminate to stone, we have the perfect surface to meet all of your kitchen remodeling needs. Hardwood flooring is a classic choice for kitchens, offering a timeless look and lasting beauty. Our experts can install hardwood flooring with precision, so your kitchen flooring looks great for years to come.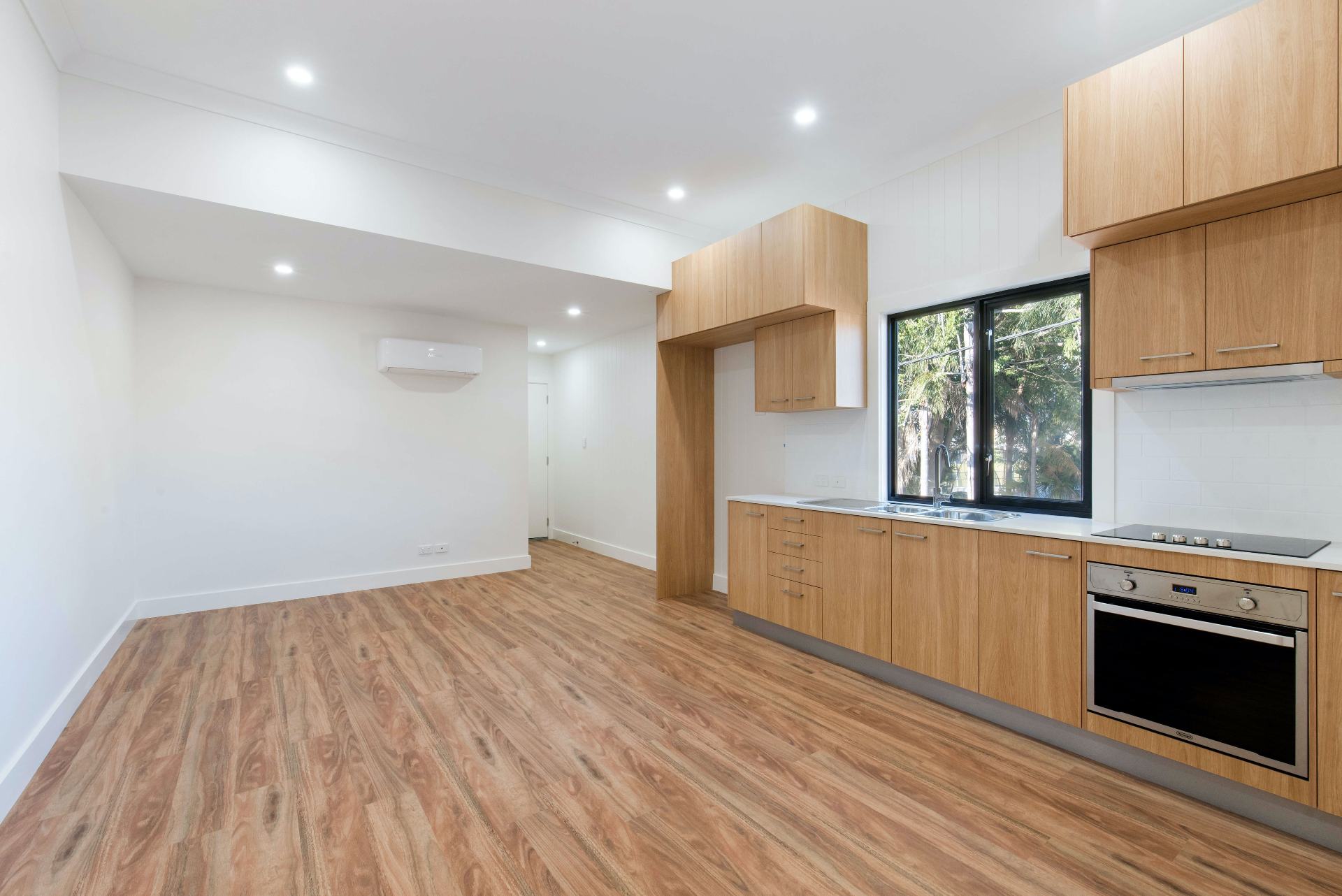 Tile is a great choice for kitchen flooring, offering endless design possibilities with its wide range of colors, sizes, and textures. We offer tile flooring options in porcelain, ceramic, and natural stone, so you can create a customized look that reflects your personal style. With tile flooring, you can also add a unique decorative touch with a mosaic or patterned tile design.
Laminate flooring is a great option for a budget-friendly kitchen remodel. We carry a wide selection of laminate flooring that looks like real wood or tile, giving you the look of natural materials at a fraction of the cost. Laminate is also highly durable and easy to maintain, making it an excellent choice for busy kitchens.
Stone flooring is a popular choice for kitchen remodels, providing a beautiful, natural look with its unique color and texture. We carry a wide selection of natural stone flooring, including marble, granite, slate, and travertine, so you can create the perfect look for your kitchen. Stone flooring is also highly durable, so it will continue to look great for years to come.
When it comes to kitchen flooring, there's no one-size-fits-all solution. That's why we offer a range of options to meet all of your needs. Our team of experienced professionals will work with you to find the perfect flooring for your kitchen remodel. We take pride in our work, and we'll make sure your kitchen flooring looks great and lasts for years to come.
Ready to get started on your kitchen remodel?
Contact us today to learn more about our kitchen flooring options and get started on your project. We look forward to helping you create the perfect kitchen flooring for your home in the Portland Oregon Metro area. If you would to explore other kitchen remodeling ideas contact us as we have a complete professional crew devoted to Kitchen Remodeling.
Interested in adding square footage to your home? Contact Oregon Builders & Restoration to find out your options.
Kitchen Remodeling Services in the greater Portland OR area
Oregon Builders & Restoration
19695 S Leland Rd Oregon City, OR 97045