Remodeling Contractor Oregon City
Oregon City Luxury Home Remodels
For nearly 30 years, Oregon Builders has been remodeling and renovating homes in Oregon City and surrounding Oregon communities. If your kitchen hasn't been updated in decades, or you want a new master bathroom, the team at Oregon Builders will give you exactly what you want.
Whether your home is mid-century, Victorian, modern, or contemporary-style, our design experts and builders can make these renovations fit seamlessly into the existing architecture.
Looking for more information or talk to a real person?
Fill out this form for a free estimate now or give us call at
Kitchen Remodeling Contractor
A six-burner gas stove, large oven hood, separate stand up refrigerator and freezer, and anything else a gourmet kitchen needs. Or simply changing the footprint of the kitchen to make room for a breakfast nook. Either way, Oregon Builders will build the kitchen you need and the kitchen you want.
Matching the existing style of your home, we will design the kitchen around everything you want. From an efficient floor plan to the perfect marble countertop, Oregon Builders will design your new dream kitchen. It won't matter if you cook a large family dinner every Sunday, a romantic dinner for two, or preparing breakfast for your kids, we design the area to your specifications.
Then the fun can begin. Hardwood floors or Travertine tiles? Quartz, concrete, or marble countertops? Deep mahogany or white shaker cabinets? Subway tiles or stainless steel backsplashes? If you have an idea, Oregon Builders will bring it to fruition.
Once your brand new kitchen is in place, it will look like it had always been there.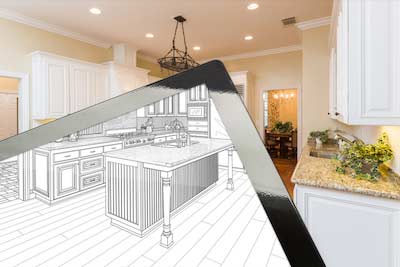 Bathroom Remodeling Contractor
Pink tiles in the shower may have been the look 40 years ago, but now it's just an eyesore. Oregon Builders will bring that ancient bathroom back to life, designing the perfect sanctuary for you, or an efficient place for your kids to get ready for school in the morning and ready for bed at night.
Bathroom technology seems to improve with each passing year and Oregon Builders will put it to use in your home. No touch faucets will help keep the bathroom clean and heated floors will keep you warm in the winter. Multiple shower heads, no-lip shower entries, and even the option for a steam shower can all be yours with Oregon Builders.
Don't forget about your guests – that hall bathroom can be updated to provide comfort for visitors who may be staying over for few days. With many different style combinations of flooring, cabinets, and bath or shower enclosure, your new bathroom will be a little retreat no matter who uses it.
No matter what we do, Oregon Builders will design and build the bathroom to your specifications. The nearly endless options of bathroom finishes means the design can fit any style and taste.
Oregon Builders designs and builds kitchens and bathrooms that are not only beautiful and functional, but energy-efficient as well. Contact Oregon Builders to find out how we can restore and renovate your bathroom or kitchen today.
The kitchen and bathroom are the two most used rooms in the house – why not have the best? Contact Oregon Builders to find out what we can do for you.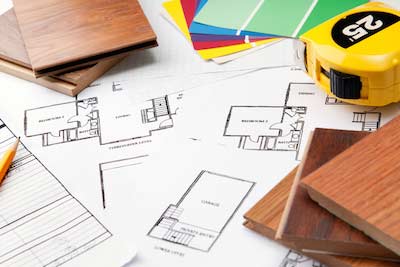 Oregon Builders & Restoration
19695 S Leland Rd Oregon City, OR 97045