Oregon Builders and Restoration is excited to offer our customers a Kitchen Cabinets Upgrade service. Our team of experienced professionals will work with you to design and install new cabinets that will not only improve the look of your kitchen, but also increase the functionality and storage space.
Our team of skilled carpenters and installers will then remove your existing cabinets and install your new ones, ensuring a seamless and efficient process. We also offer additional services such as countertop replacement and backsplash installation to complete the look of your new kitchen.
At Oregon Builders and Restoration, we are dedicated to providing our customers with the highest quality products and services. We use only the best materials and employ the most experienced professionals in the industry to ensure that your kitchen cabinets upgrading process is a success.
Upgrading your kitchen cabinets is an important element in any kitchen remodel.
Replacing the existing cabinets with new ones can make a huge difference in the overall look of the kitchen. Upgrading to higher-quality cabinets with better hardware and adding more storage options can also increase the functionality of the kitchen. Additionally, adding custom touches such as crown molding, light rail, or other decorative elements can give the cabinets a unique and luxurious look. Refacing your cabinets or adding new paint or stain to your existing cabinets can transform the look of your kitchen by giving your cabinets a fresh and updated look that ties in with the rest of the kitchen design.
Rollouts drawers and shelves
Pull-out trash cans
Organizers and dividers
Storage optimizer
Dovetail drawers
All plywood construction
Cabinet refacing
Cabinet painting/staining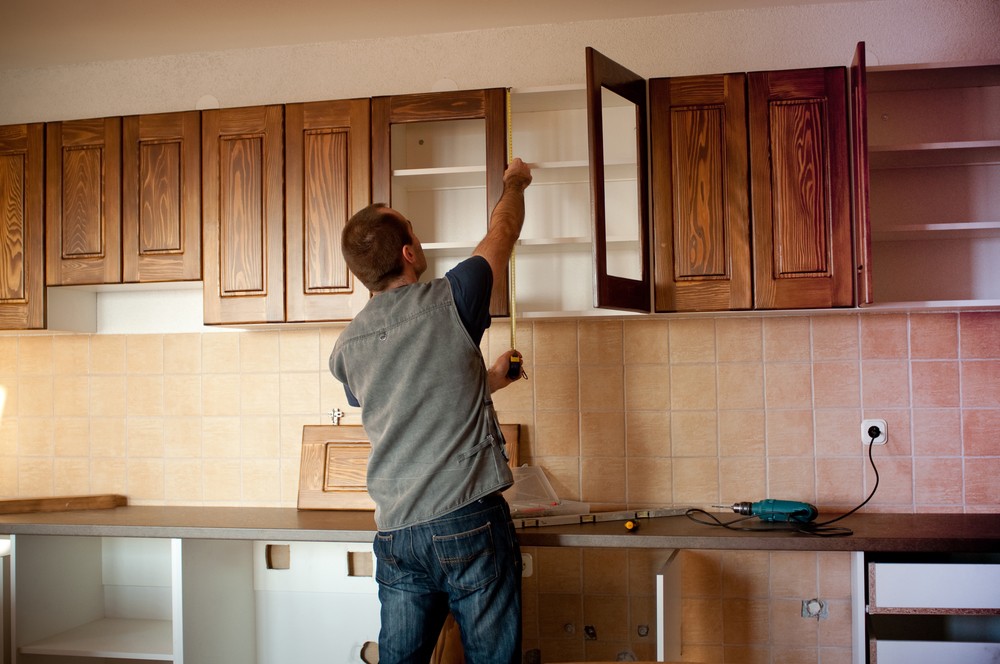 Interested in adding square footage to your home? Contact Oregon Builders & Restoration to find out your options.
Kitchen Remodeling Services in the greater Portland OR area
Oregon Builders & Restoration
19695 S Leland Rd Oregon City, OR 97045