Remodeling Contractor Lake Oswego
Lake Oswego Luxury Home Remodels
Oregon Builders has nearly 30 years of custom remodeling experience, renovating mid-century, modern, Victorian, and contemporary homes.
We have the skill to incorporate any design into the existing structure, turning a tired kitchen or bathroom into a luxurious area that seamlessly fits in with the rest of the home.
Looking for more information or talk to a real person?
Fill out this form for a free estimate now or give us call at
Kitchen Remodeling Contractor
In the kitchen, Oregon Builders will give you the entertaining kitchen of your dreams. Double sinks, double wall ovens, textured marble countertops, butler pantry, and more – everything the discerning cook needs to make a romantic dinner for two or hosting a lavish dinner party for 12.
From Brazilian walnut flooring to mahogany cabinets, trim, and millwork, Oregon Builders will create a rich, warm tapestry in your kitchen. If an industrial look and feel is what you're after, stained concrete countertops and stainless steel backsplashes will give you the sleek look you crave.
Whatever you need, we will design the perfect floorplan, giving you a kitchen that not only looks good, but has functionality as well.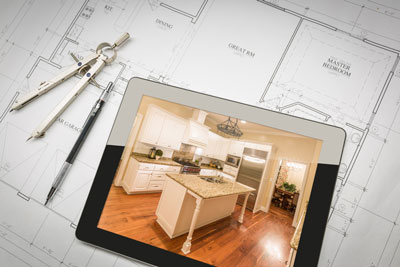 Bathroom Remodeling Contractor
Are your bathrooms beginning to show their age? Is it time to retire the busy tilework in the guest bathroom? Is your master suite bathroom not so sweet any more? Oregon Builders will turn your bathroom from blah to brilliant.
While an attractive guest bathroom is a must for those who entertain, a fabulous master bathroom gives the homeowner a retreat from the daily grind. With enough space, every desire can be met – soaking tub, double vanities, his and hers walk-in closets, a shower with multiple shower heads, even a bidet.
And that's just the floor plan: the finishes in a master bath are almost as numerous as the kitchen. From heated floors to skylights, Oregon Builders will discuss the design features you want.
While Oregon Builders will create kitchens and bathrooms that will make you the envy of your friends and neighbors, we can also use the most current technology to make it energy efficient as well. Contact Oregon Builders today to let us know what your dreams are – and we'll make it a reality.
The kitchen and bathroom are the two most used rooms in the house – why not have the best? Contact Oregon Builders to find out what we can do for you.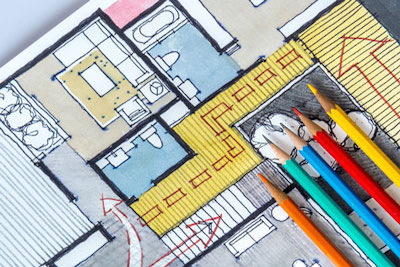 Oregon Builders & Restoration
19695 S Leland Rd Oregon City, OR 97045