Remodeling Contractor Wilsonville
Wilsonville Luxury Home Remodels

For nearly 30 years, Oregon Builders has been remodeling and renovating homes in Wilsonville, Oregon and surrounding areas. We are the #1 choice for updating your mid-century, Victorian, modern, or contemporary-style homes in Northwest Oregon.
If you have a kitchen in dire need of an upgrade or humdrum bathroom, the team at Oregon Builders can work with you to create a redesign to turn these key areas into modern and elegant havens.
Looking for more information or talk to a real person?
Fill out this form for a free estimate now or give us call at
Kitchen Remodeling Contractor
Oregon Builders can give you the kitchen design you have always dreamed about; rebuilding a kitchen that has the look and feel you desire along with fully upgraded functionality is what makes us Oregon's top choice for kitchen remodels.
Are you ready to invest in modern upgrades? Double sinks, quartz or marble countertops, dual ovens, and touchless faucets are just a few of the features Oregon Builders can incorporate into your design.
We will make sure to design a kitchen tailored to your needs, whether you want to host grand parties or have small family gatherings.
If you are looking to give your kitchen a facelift, we can recreate your kitchen with a top-to-bottom aesthetic design that suits you; from high-end wood flooring to mahogany cabinets and accents, Oregon Builders can refresh your kitchen's look and make it a warm and inviting space.
If an industrial look is more your style, stained concrete countertops and stainless steel exposed sinks will give you the sleek and polished look you desire.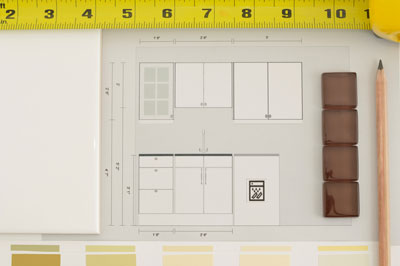 Bathroom Remodeling Contractor
Is your bathroom starting to look less than inviting? Are you tired of looking at those old tiles, linoleum floors, or light fixtures? When it's time to upgrade your bathroom, you can count on Oregon Builders to work with you on a design that will completely transform this important room in your home.
Our master craftsmen can turn your outdated bathroom into the calming retreat you crave at the end of a long day. Depending on your existing floor plan, our team at Oregon Builders can accommodate nearly every request.
The wide variety of master bath finishes available means we address your desires down to the smallest detail. Whether you want a jetted soaking tub, a double vanity, high-end lighting fixtures, or even heated floors, we can make it happen.
Oregon Builders will create kitchens and bathrooms that are beautiful as well as functional. Contact Oregon Builders today to find out how we can restore and renovate your bathroom or kitchen to enhance your home's livability.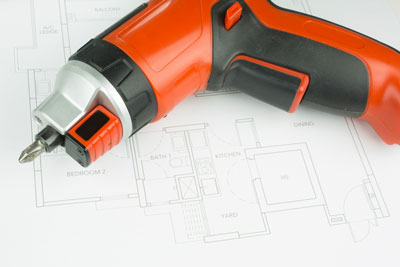 Oregon Builders & Restoration
19695 S Leland Rd Oregon City, OR 97045